Card: 679 (ft. Remy Boyz) - Beat
From DropMixin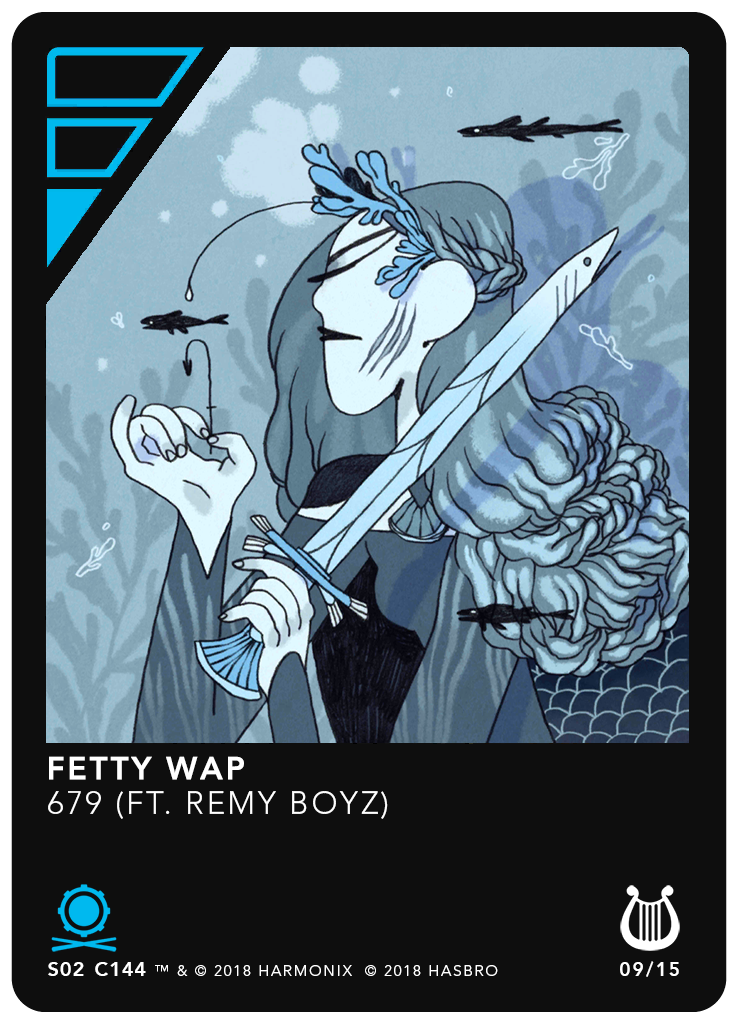 Song: 679 (ft. Remy Boyz)
Artist: Fetty Wap
Illustrator: Nuria Tamarit
Power: 1
Type: Beat
Instrument(s):


Playlist:

(Rhymer)
Playlist Index: 9/15
Season: 2
Source: Rhymer Playlist Pack
Tempo: 95 bpm
Genre: Hip Hop

---
Year: 2015
CID: s02_c144_i10_679_beat
Source CID: LIC_0057_Beat
CTI: 47727
Item Id: i10
Item Type: Playlist
Deck Id: 10
Print Id: S02 C144
Audio: 679_DMS
Length: 32 bars

---
Credits:
679 AS PERFORMED BY FETTY WAP FEATURING REMY BOYZ COURTESY OF RGF/300 ENTERTAINMENT. WRITTEN BY BRIAN GARCIA, ANGEL LUIS COSME, AND WILLIE MAXWELL. PUBLISHED BY WARNER-TAMERLANE PUBLISHING CORP. (BMI), WB MUSIC CORP. (ASCAP), GOODFELLA4LIFE ENT. (ASCAP), REMY BOY MONTY PUBLISHING (ASCAP), SONY/ATV ALLEGRO, 45TH AND 3RD MUSIC PUBLISHING INC, AND ZOOVIER. ALL RIGHTS ON BEHALF OF ITSELF, GOODFELLA4LIFE ENT. AND REMY BOY MONTY PUBLISHING ADMINISTERED BY WB MUSIC CORP.
---
Illustration: