Card: Atmosphere - Beat
From DropMixin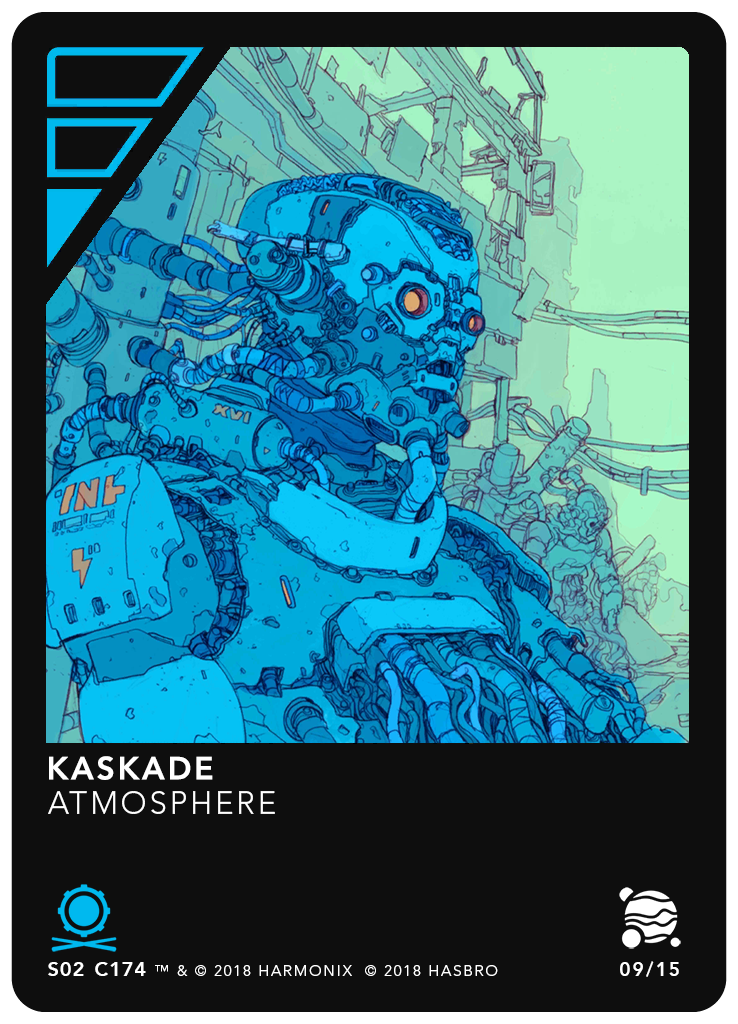 Song: Atmosphere
Artist: Kaskade
Illustrator: Josan Gonzalez
Power: 1
Type: Beat
Instrument(s):


Playlist:

(Phase)
Playlist Index: 9/15
Season: 2
Source: Phase Playlist Pack
Tempo: 123 bpm
Genre:

---
Year: 2013
CID: s02_c174_i12_atmosphere_beat
Source CID: LIC_0063_Beat
CTI: 11643
Item Id: i12
Item Type: Playlist
Deck Id: 12
Print Id: S02 C174
Audio: Atmosphere_DMS
Length: 32 bars

---
Credits:
ATMOSPHERE AS PERFORMED BY KASKADE COURTESY OF ULTRA RECORDS, LLC. WRITTEN BY RYAN RADDON (PKA "KASKADE"), FINN BJARNSON, NATE PYFER, AND MCKAY STEVENS. PUBLISHED BY ULTRA EMPIRE MUSIC (BMI) A/C BIG CITY DYNASTY PUBLISHING (BMI), ULTRA TUNES A/C WELCOME GYPSY SALLY (ASCAP), SONGS FROM DEFEND (BMI), AND PIPELINE GLOBAL PUBLISHING (BMI). ADMINISTERED BY SONGS OF KOBALT MUSIC PUBLISHING.
---
Illustration: