Card: Bust A Move - Beat
From DropMixin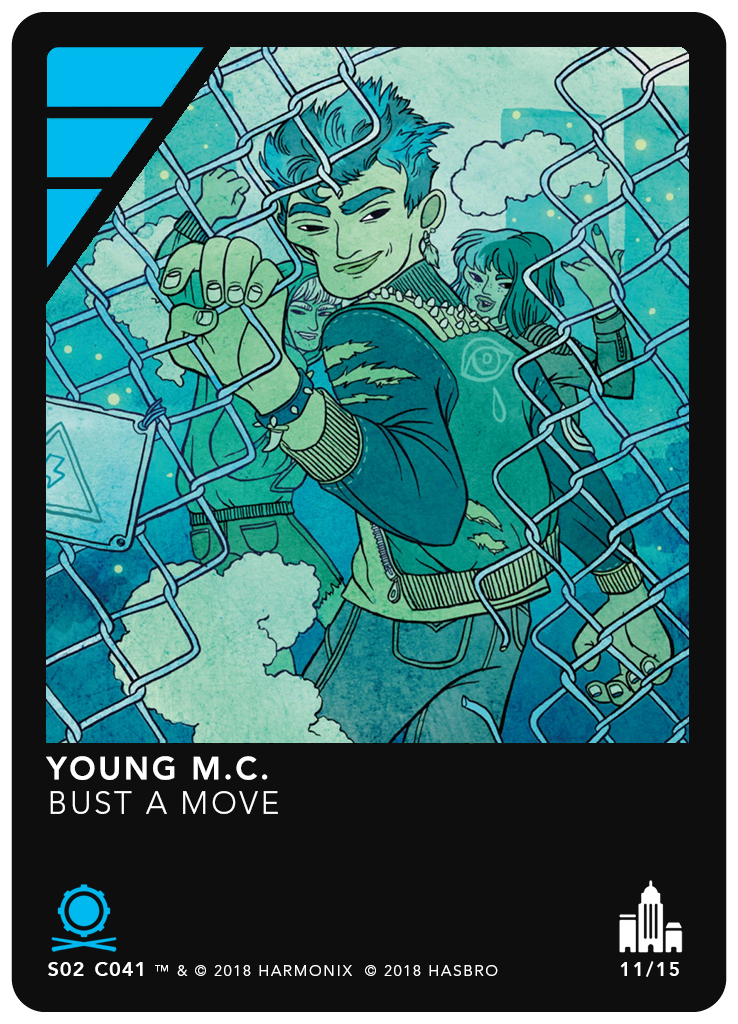 Song: Bust A Move
Artist: Young M.C.
Illustrator: Kirsten Rothbart
Power: 3
Type: Beat
Instrument(s):


Playlist:

(City)
Playlist Index: 11/15
Season: 2
Source: City Playlist Pack
Tempo: 118 bpm
Genre: Hip Hop

---
Year: 1989
CID: s02_c041_i03_bustamove_beat
Source CID: LIC_0134_Beat
CTI: 19100
Item Id: i03
Item Type: Playlist
Deck Id: 3
Print Id: S02 C041
Audio: BustAMove_DMS2
Length: 32 bars

---
Credits:
BUST A MOVE AS PERFORMED BY YOUNG MC COURTESY OF THE BICYCLE MUSIC COMPANY. WRITTEN BY MARVIN YOUNG, MATT WILLIAM DIKE, LUTHER RABB, AND JAMES WALTERS. PUBLISHED BY ARLOVOL MUSIC (ASCAP) C/O THE BICYCLE MUSIC COMPANY, BMG FIREFLY OBO EX VW, INC., AND MICROHITS MUSIC CORP. (ASCAP). ALL RIGHTS ADMINISTERED BY BMG RIGHTS MANAGEMENT (US) LLC.
---
Illustration: