Card: More Than You Know - Lead
From DropMixin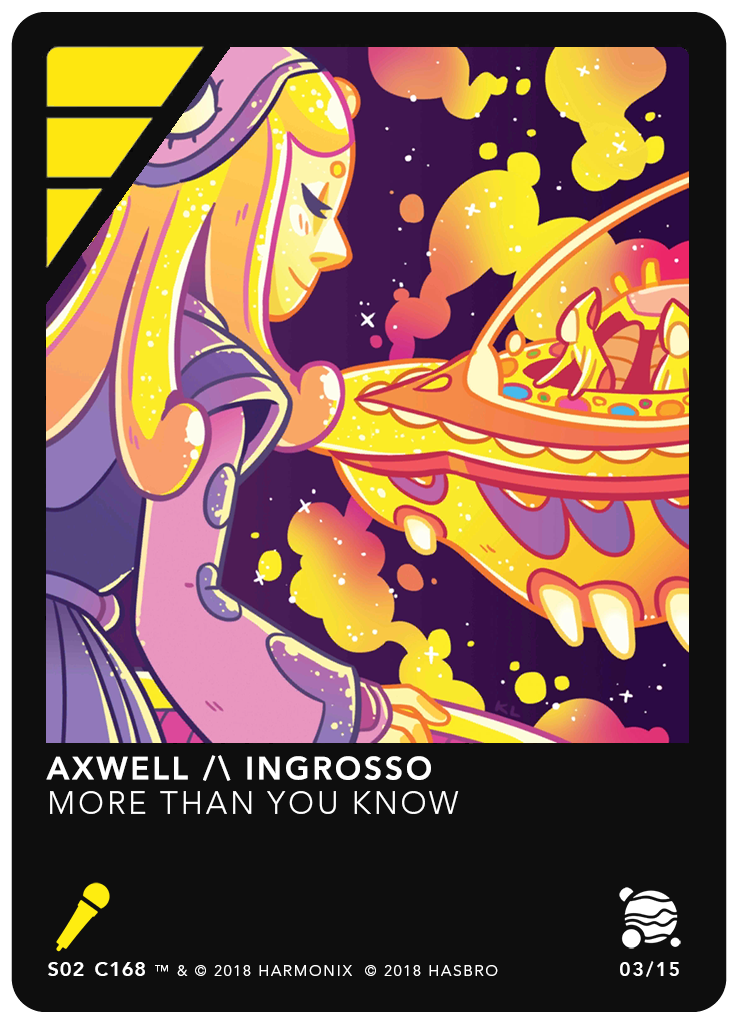 Song: More Than You Know
Artist: Axwell /\ Ingrosso
Illustrator: Katie Longua
Power: 3
Type: Lead
Instrument(s):


Playlist:

(Phase)
Playlist Index: 3/15
Season: 2
Source: Phase Playlist Pack
Key: F minor
Tempo: 123 bpm
Genre:

---
Year: 2017
CID: s02_c168_i12_morethanyouknow_lead
Source CID: LIC_0067_Lead
CTI: 14813
Item Id: i12
Item Type: Playlist
Deck Id: 12
Print Id: S02 C168
Audio: MoreThanYouKnow_VOX
Length: 32 bars

---
Credits:
MORE THAN YOU KNOW AS PERFORMED BY AXWELL / INGROSSO COURTESY OF DEF JAM RECORDINGS UNDER LICENSE FROM UNIVERSAL MUSIC ENTERPRISES. WRITTEN BY SALEM AL FAKIR, VINCENT FRED PONTARE, AXEL CHRISTOFER HEDFORS, SEBASTIAN CARMINE INGROSSO, AND RICHARD ZASTENKER. PUBLISHED BY UNIVERSAL POLYGRAM INTERNATIONAL PUBLISHING, INC. ON BEHALF OF UNIVERSAL MUSIC PUBLISHING AB / UNIVERSAL SONGS OF POLYGRAM INTERNATIONAL, INC. ON BEHALF OF BREMER MUSIC GROUP AB, REFUNE MUSIC RIGHTS AB, AND UNIVERSAL MUSIC PUBLISHING AB (GMR).
---
Illustration: