Card: Sanford & Son Theme (The Streetbeater) - Loop
From DropMixin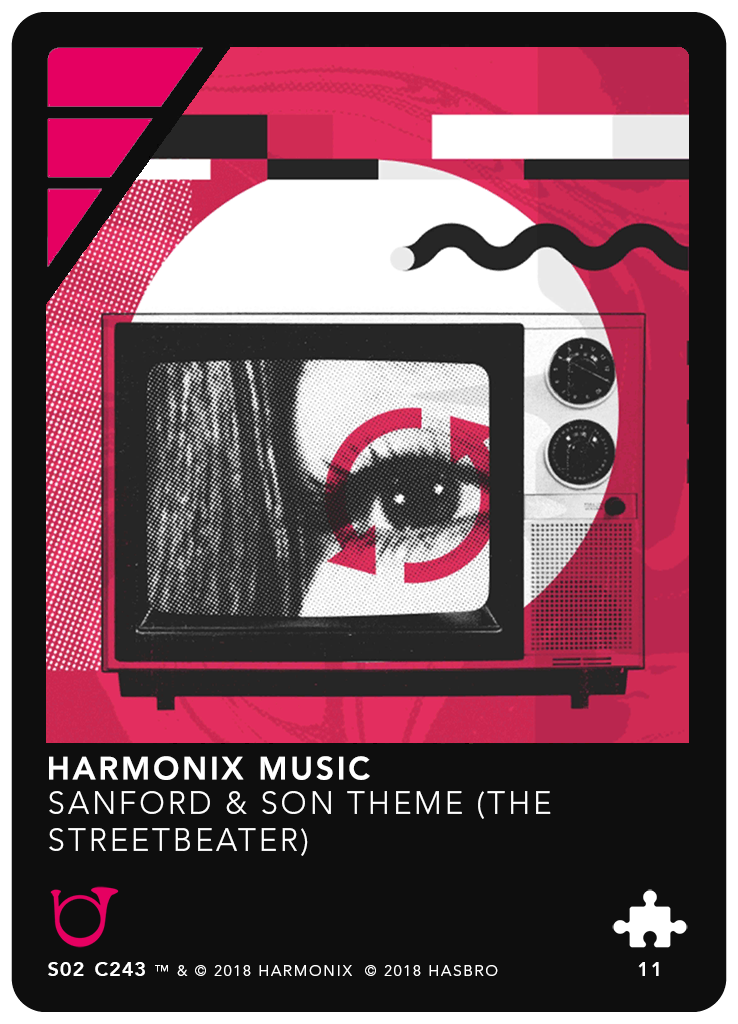 Song: Sanford & Son Theme (The Streetbeater)
Artist: Harmonix Music
Illustrator: John Knoerl
Power: 3
Type: Loop
Instrument(s):


Playlist:

(Baffler)
Playlist Index: 11/8
Season: 2
Source: City Playlist Pack
Key: G major
Tempo: 118 bpm
Genre: R&B, Soundtrack

---
Year: 1973
CID: s02_c243_i03_sanfordsontheme_loop
Source CID: LIC_0103_Loop
CTI: 35588
Item Id: i03
Item Type: Playlist
Deck Id: 17
Print Id: S02 C243
Audio: SanfordAndSon_HORN
Length: 32 bars

---
Credits:
SANFORD AND SON THEME AS PERFORMED BY HARMONIX MUSIC. WRITTEN BY QUINCY D JONES. PUBLISHED BY BMG RUBY SONGS ON BEHALF OF HEE BEE DOOINIT MUSIC. ALL RIGHTS ADMINISTERED BY BMG RIGHTS MANAGEMENT (US) LLC.
---
Illustration: