Card: Satisfaction - Wild
From DropMixin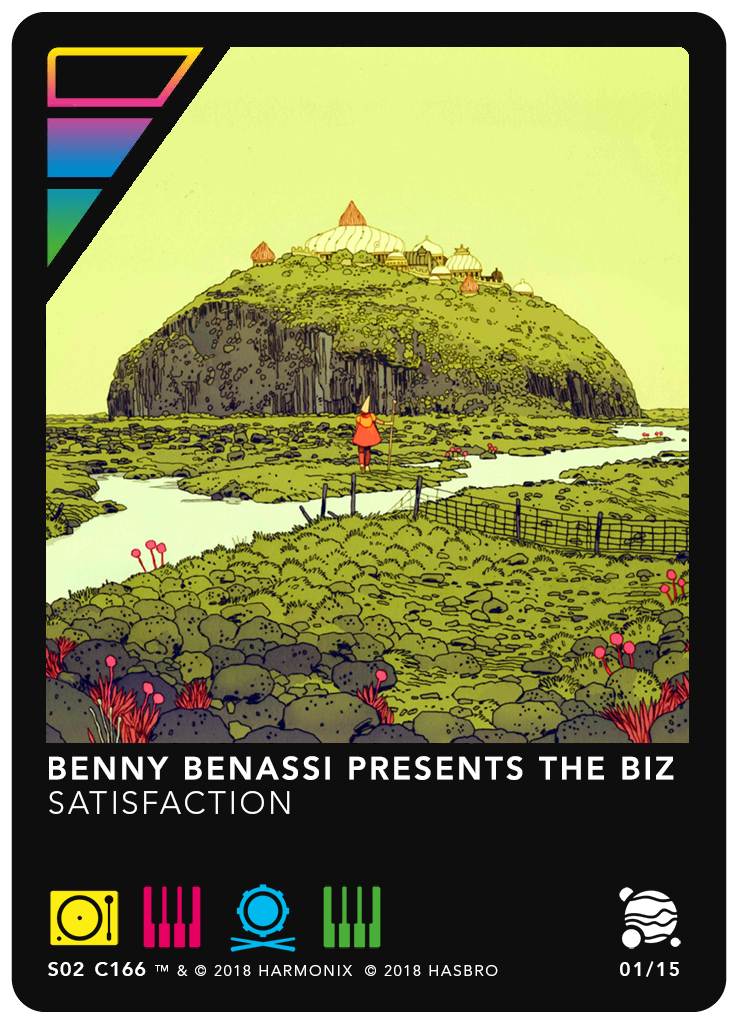 Song: Satisfaction
Artist: Benny Benassi presents The Biz
Illustrator: Jon Juarez
Power: 2
Type: Wild
Instrument(s):





Playlist:

(Phase)
Playlist Index: 1/15
Season: 2
Source: Phase Playlist Pack
Key: Bb minor
Tempo: 130 bpm
Genre:

---
Year: 2002
CID: s02_c166_i12_satisfaction_wild
Source CID: LIC_0160_Wild
CTI: 10588
Item Id: i12
Item Type: Playlist
Deck Id: 12
Print Id: S02 C166
Transition: trans_Satisfaction
Audio: Satisfaction
Length: 32 bars

---
Credits:
SATISFACTION AS PERFORMED BY BENNY BENASSI PRESENTS THE BIZ COURTESY OF ULTRA RECORDS, LLC. WRITTEN BY ALESSANDRO BENASSI. PUBLISHED BY BMG GOLD SONGS ON BEHALF OF THINK FINK MUSIC AND ENERGY PRODUCTION SRL. © & (P) 2002 ENERGY PRODUCTION SRL. ADMINISTERED BY BMG RIGHTS MANAGEMENT (US) LLC.
---
Illustration: