Card: Short Skirt/Long Jacket - Beat
From DropMixin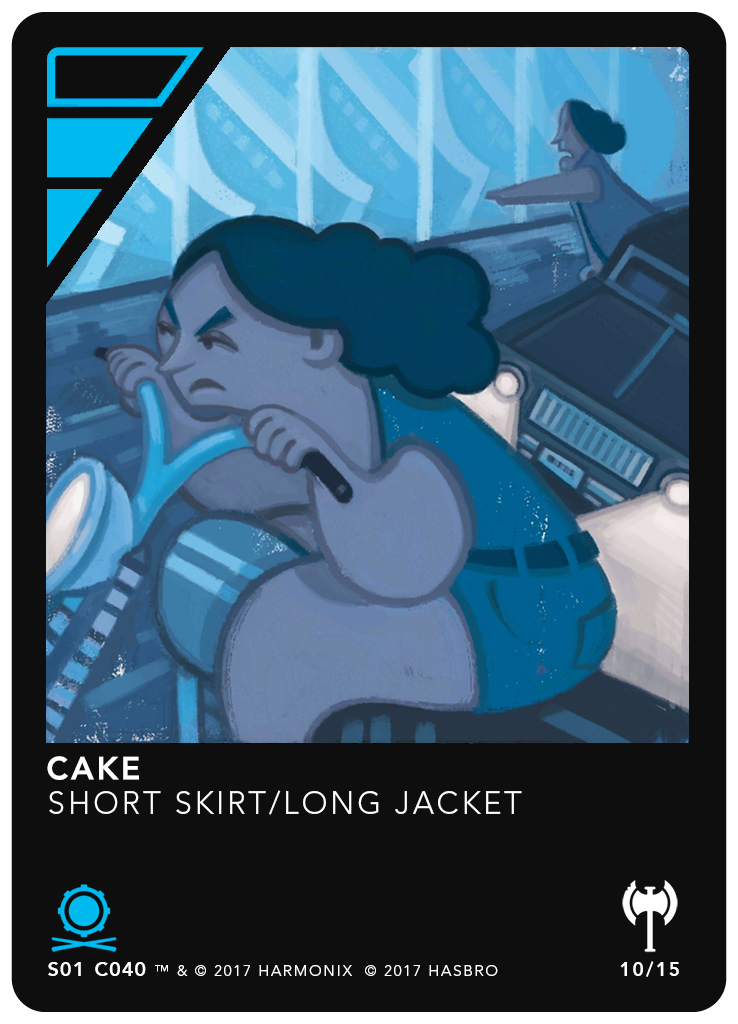 Song: Short Skirt/Long Jacket
Artist: CAKE
Illustrator: Tanner Griepentrog
Power: 2
Type: Beat
Instrument(s):


Playlist:

(The Blade)
Playlist Index: 10/15
Season: 1
Source: Base Game
Tempo: 120 bpm
Genre: Rock

---
Sub-Genre: alternativerock
Year: 2001
CID: s01_c040_i01_shortskirtlongjacket_beat
Source CID: LIC_0113_Beat
CTI: 54391
Item Id: i01
Item Type: Starter
Deck Id: 3
Print Id: S01 C040
Audio: ShortSkirt_BEAT
Length: 32 bars

---
Credits:
SHORT SKIRT/LONG JACKET AS PERFORMED BY CAKE COURTESY OF COLUMBIA RECORDS BY ARRANGEMENT WITH SONY MUSIC LICENSING. WRITTEN BY JON MCCREA. PUBLISHED BY STAMEN MUSIC.
---
Illustration: