Card: Temperature - Lead
From DropMixin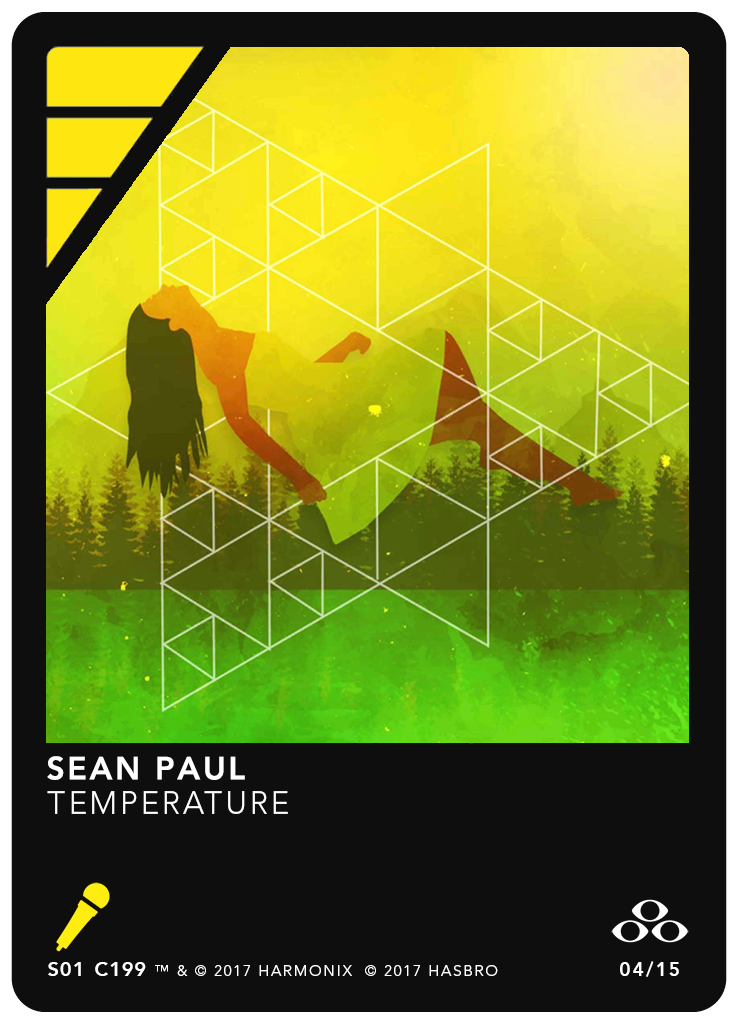 Song: Temperature
Artist: Sean Paul
Illustrator: Eric Oppitz
Power: 3
Type: Lead
Instrument(s):


Playlist:

(Seer)
Playlist Index: 4/15
Season: 1
Source: Discover Series 1 Pack 6
Key: Bb minor
Tempo: 125 bpm
Genre: Hip Hop, Reggae

---
Sub-Genre: reggae
Year: 2005
CID: s01_c199_i11_temperature_lead
Source CID: LIC_0124_Lead
CTI: 46226
Item Id: i11
Item Type: Discovery
Deck Id: 14
Print Id: S01 C199
Audio: Temperature_LEAD
Length: 32 bars

---
Credits:
TEMPERATURE AS PERFORMED BY SEAN PAUL COURTESY OF ATLANTIC RECORDING CORP. (P) 2005 ATLANTIC RECORDING CORP. BY ARRANGEMENT WITH WARNER MUSIC GROUP VIDEO GAME LICENSING. WRITTEN BY ADRIAN MARSHALL, SEAN PAUL HENRIQUES, AND ROHAN FULLER (ASCAP). PUBLISHED BY EMI MUSIC PUBLISHING LTD. LIFEB4 MUSIC INC., AND MUSIC BY STB (ASCAP).
---
Illustration: