Card: The Final Countdown - Wild
From DropMixin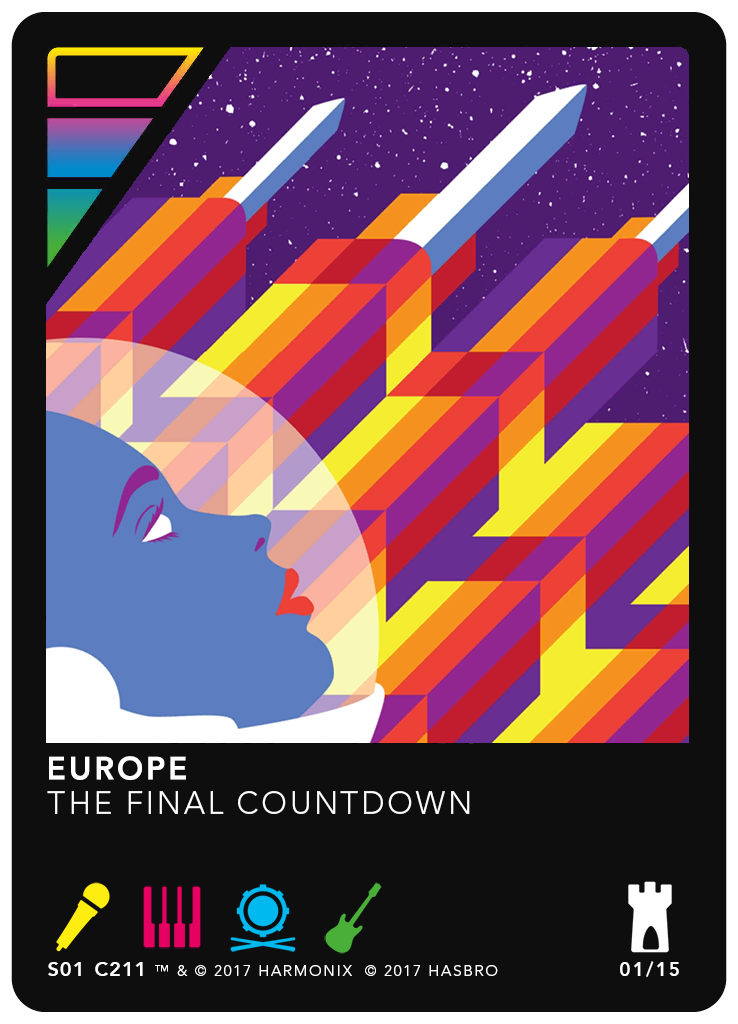 Song: The Final Countdown
Artist: Europe
Illustrator: Dan Stiles
Power: 2
Type: Wild
Instrument(s):





Playlist:

(Hightower)
Playlist Index: 1/15
Season: 1
Source: Discover Series 1 Pack 4
Key: Gb minor
Tempo: 117 bpm
Genre: Rock

---
Sub-Genre: hardrock
Year: 1986
CID: s01_c211_i12_thefinalcountdown_wild
Source CID: LIC_0121_Wild
CTI: 30905
Item Id: i12
Item Type: Discovery
Deck Id: 15
Print Id: S01 C211
Transition: trans_FinalCountdown
Audio: TheFinalCountdown
Length: 32 bars

---
Credits:
THE FINAL COUNTDOWN AS PERFORMED BY EUROPE COURTESY OF EPIC RECORDS BY ARRANGEMENT WITH SONY MUSIC LICENSING. WRITTEN BY JOEY TEMPEST. PUBLISHED BY EMI MUSIC PUBLISHING LTD.
---
Illustration: